Simplicity 2560
Have you ever had a pattern that summoned you to purchase it? Every time I perused the Simplicity catalogue (either online or at the store), I stopped at this pattern: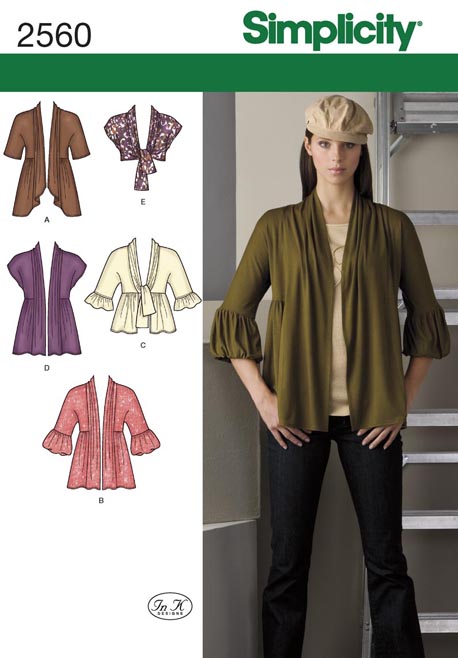 At the time, I did not find it particularly interesting. The garment on the model is not flattering and the colours in the drawings do nothing for me. But for some reason, I just could not stop looking at this pattern. So, I recently picked it up for a $1 and gave it a try. I made view A with a 100% acrylic knit purchased from the Fabric Gallery during the 2009 American Sewing Expo.
I absolutely adore this knit! I love the colours and the feel. Since it is acrylic, I know it will eventually pill. Still, I couldn't pass it up when I saw it. Here are some pictures of the almost-finished garment (hems aren't done).
The front and back look good on the dress form. The side, however, is another story. It looks like a maternity top or something. I don't think this pattern is for the ample-busted woman because the front folds pop out with the chest. Add to that the junk in my trunk and...well...the story pretty much writes itself. =)
Will I wear it? Yes, with jeans. Will I make another top from this pattern? No, not unless I find another way to make this more flattering.
Capsule Update
In a recent post, I mentioned that I intend to sew smaller sized coordinated capsules instead of 10-garment wardrobes. So far, I've made progress and had a couple of setbacks.
Unfortunately, the red-cream-grey pinstripe pants did not work. The fabric is a stretch woven and completely in appropriate for the pattern I used. The fabric stretches too much and clings in a weird way. I am not even going to bother with trying to fix it. Moving on...
I wanted to make a scooped-neck top out of this ITY knit, but the two pieces I have are not wide enough for the pattern. Instead, I may attempt to do a tank top if I can find a suitable pattern.
I have two projects in queue. First is Simplicity 2556 in this red scratchy wool-blend woven.
I've already cut out the muslin for view A and hope to get this sewn soon. I am optimistic about this as the garment has no sleeves! Fitting bodices with sleeves is my ultimate sewing smoke monster (cue from LOST)!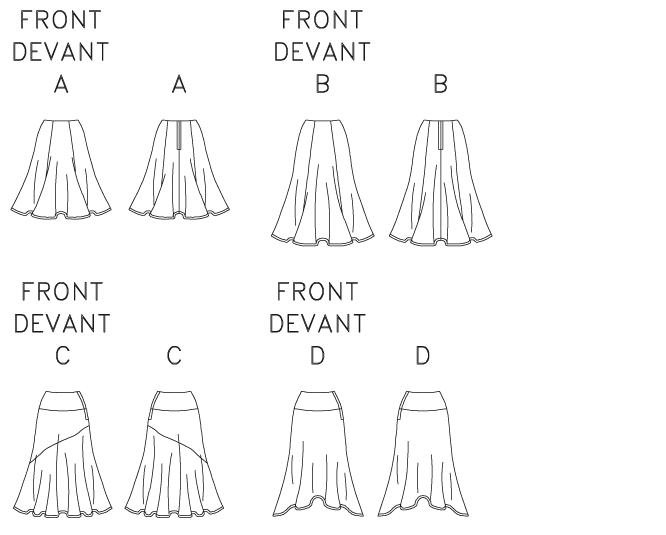 Next is Butterick 5421 (view D) in a lightweight black wool woven.




Until next time,

L~