How are jean-style jackets supposed to fit?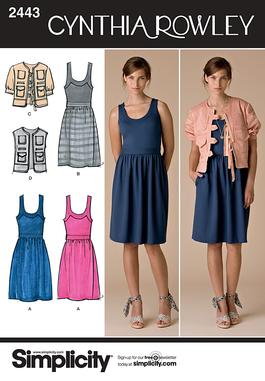 I'm working on Simplicity 2443 and am wondering if I'm actually doing more work than necessary. In perusing the 80+ reviews of this pattern, I noticed that almost all of them pull apart near the bottom - no matter the shape or figure of the person wearing the jacket.
I thought my first muslin didn't fit because the centers front didn't meet. After looking at some of these pictures, I'm having second thoughts. Even the model's garment pulls apart.
I searched jean-style jackets on the net and see the same thing.
So how are these jackets supposed to fit? Any thoughts?
L